The LUNGevity Foundation of today was created in June 2010, when LUNGevity Foundation and Protect Your Lungs joined forces to form the premier lung cancer organization in the US. We owe our strength to the courage and inspiration of the individuals behind each organization.
The Original LUNGevity Foundation
LUNGevity Foundation was founded in 2001 by seven people who had each had been diagnosed with lung cancer. It was their vision and passion for finding a cure that resulted in LUNGevity's phenomenal growth. In starting a small Chicago-born organization and nurturing it to become the nation's fastest-growing charity in less than ten years, these very special people left an indelible legacy.
The Inspiration Behind Protect Your Lungs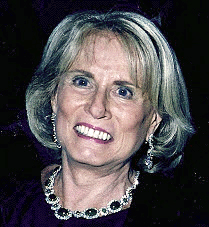 Patricia A. Stern, the inspiration behind Protect Your Lungs, died in March 2008 after being diagnosed with Stage IV lung cancer. Despite Pat's vigilance with her annual physicals and chest x-rays, the disease developed undetected until it was too late to treat. Pat's family decided to do something about this and prevent it from happening to other families.