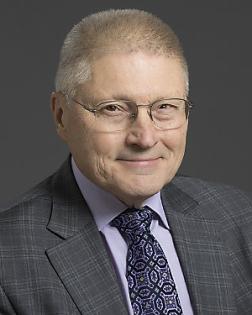 For many decades, chemotherapy, despite the side effects it can cause, was the standard of care for advanced-stage lung cancer patients. While every patient does not benefit from chemotherapy, this treatment can shrink lung cancer, improve lung cancer symptoms, and extend life. Chemotherapy can be used at all stages of lung cancer for both non-small cell lung cancer (NSCLC) and small cell lung cancer (SCLC). Now, even though other treatment options have been added to the lung cancer arsenal, chemotherapy still remains important.
"Over the past decade, new options have emerged for lung cancer patients," says Philip Bonomi, MD, professor of Medical Oncology at Rush University Medical Center and member of LUNGevity's Scientific Advisory Board. First came the U.S. Federal Drug Administration's (FDA's) approval of targeted therapies, drugs that are designed to target specific genomic changes found in a patient's tumor. Compared to chemotherapy, targeted therapies offer higher-tumor remission rates and longer remission duration for patients with the appropriate biomarkers, such as EGFR and ALK. Also, targeted therapies are given to patients orally which makes them easier to administer and more comfortable for patients.
Next came immunotherapy, which releases the brakes on the immune system and enhances the immune cells' ability to fight cancer. Immunotherapy has resulted in significantly longer survival for lung cancer patients. "Initial results showed higher overall survival rates for patients treated with second-line immunotherapy alone versus chemotherapy," notes Dr. Bonomi. "The most encouraging observation is that approximately 20% of these heavily pretreated patients saw long-term survival benefits and disease control with immune treatment in the earliest immunotherapy trials. These results led to FDA approval for nivolumab, pembrolizumab, and atezolizumab. Immunotherapy regimens consisting of a single agent (pembrolizumab) or two agents (nivolumab/ipilimumab) are also approved as first-line treatments for advanced non-small cell lung cancer patients whose tumors have the PDL1 protein on the surface of their tumor cells. The idea of leveraging their body's own defense mechanisms to combat cancer is very appealing to many patients."
"When we saw the arrival of targeted therapies and immunotherapies, I thought chemotherapy would be quickly phased out," notes Dr. Bonomi. "But I was wrong."  It turns out that chemotherapy is a good partner for immunotherapy. Although chemotherapy has been considered a suppressor of the immune system, several trials have shown that first-line treatment with chemotherapy combined with immunotherapy has significantly improved overall survival over chemotherapy alone in both non-small cell and small cell lung cancer. The question of whether chemotherapy combined with immunotherapy is superior to immunotherapy alone is currently being tested.
In 2020, the FDA approved the use of the combination of immunotherapies, nivolumab (Opdivo) and ipilimumab (Yervoy), and two cycles of platinum-doublet chemotherapy, for the treatment of metastatic or recurrent NSCLC with no EGFR or ALK genomic mutations.
For patients with metastatic SCLC, the FDA has approved two new approaches involving chemotherapy in 2020: both atezolizumab (Tecentriq) and durvalumab (Imfinzi), in combination with etoposide and either carboplatin or cisplatin as a first-line treatment have resulted in improved overall survival. In addition, the chemotherapy drug lurbinectedin (Zepzelca), improved survival as a second-line therapy in SCLC patients and has been approved by the FDA.
More clinical trials are underway to optimize treatment plans for lung cancer patients using targeted therapies, immunotherapies, and chemotherapies in a wide range of combinations. One of the best ways to speed up the development of improved treatments for lung cancer patients is to broaden clinical trial eligibility.
The FDA published guidance regarding broadening clinical trial eligibility in July 2020. "LUNGevity, the American Society of Clinical Oncology, Friends of Cancer, and pharmaceutical companies have been working with the FDA to make clinical trial eligibility more inclusive and thereby increase patient access to new treatments," says Dr. Bonomi. "Increasing clinical trial access will lead to faster clinical trial completion and FDA approval of safe and effective treatments."  
"Chemotherapy still has a role to play in lung cancer treatment. But I expect it may eventually become obsolete," predicts Dr. Bonomi.  "As we continue our research efforts, continue clinical trial process improvements, and continue to identify better treatments with fewer side effects, we will see even more treatment advances enabling lung cancer patients to live longer and to enjoy time with their families and friends."
Learn more about chemotherapy in our comphrensive, medically vetted overview.
Related Reading:
---

Juhi Kunde, MA, is a science writer for LUNGevity.