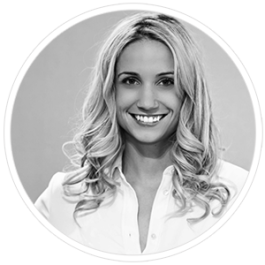 Rebecca is a mom of 2 young boys and lives in a quiet suburb outside of Toronto, Canada. When not spending time with her family, Rebecca is busy at work wholesaling and managing various footwear brands across the country. She loves keeping her plate full with other small projects on the side that contribute to various causes within her community. Losing her mom at a young age to Cancer, Rebecca has a passion for raising awareness and money for the cause. 
How did you first get involved with LUNGevity as a fundraiser?
I first got involved with LUNGeviity from Luvyourlungs,  Jill Atcheson's story. Being a young mom, like Jill,  as well as her friend, I  could not help but imagine being in her shoes. The grace and determination Jill exhibits with her healing is beyond inspirational. She is doing great things to raise awareness for lung cancer, specifically amongst young otherwise healthy women. 
How did you choose how you wanted to fundraise? (i.e., coordinating a Breathe Deep event, running as part of Team LUNGevity, creating your own DIY event, etc)
I felt that doing a spin class at SpinCo was in perfect alignment with Jill's Luvyourlungs mission of empowering the mind and body simultaneously. We often forget the gift of breath; being grateful for this ability whilst in a uplifting environment was the exact energy I wanted to send to Jill's healing journey.
What impact do you hope your fundraising efforts will make?
First and foremost, creating a positive energy for anyone dealing with cancer. Fundraisers do something beyond raising money for a cause; they bring people together, they inspire people to be healthy, they create an aura of healing and hope. The money raised is an added bonus.
What gives you hope?
The advancements that are happening before our eyes in cancer treatments is completely uplifting. These "little" fundraisers do so much to help push research and awareness forward. This along with increased knowledge on supporting treatments in diet I think have helped people feel empowered in fighting this disease.
---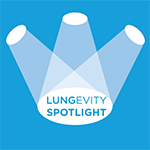 LUNGevity Spotlight is a way to highlight people living with lung cancer, caregivers, volunteers, and fundraisers who are making a positive impact in the LUNGevity community. We hope that their stories will inspire and encourage many more to get involved.
If you know someone in the LUNGevity community whom you'd like us to Spotlight, please nominate them here.