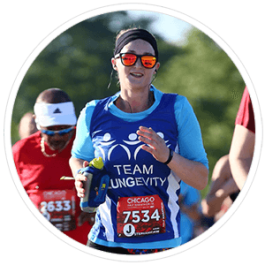 Stephanie Holder is a LUNGevity endurance event fundraiser currently living in Chicago, IL. Her sister, Renee, was diagnosed with stage IIIB non small cell lung cancer in September of 2016 and passed away a short two months after at the age of 31. Stephanie participates in endurance fundraising events for Team LUNGevity as a way to honor her sister's memory and make a positive impact on her own life and the lives of those who have been affected by lung cancer. She is currently training for the 2019 Chicago Marathon while going to school for nursing, a career inspired by her sister who was a clinical pharmacist specializing in palliative care.
Why did you choose to fundraise for LUNGevity in particular?
After my sister passed, I had a really hard time with depression and finding meaning in my life; I had just lost my sister and moved to Chicago from Oakland, California. I chose to fundraise with LUNGevity to do something to better my own life and to help fighters, survivors, and their loved ones who are also struggling with the effects of lung cancer.
How did you choose how you wanted to fundraise? (i.e., coordinating a Breathe Deep event, running as part of Team LUNGevity, creating your own DIY event, etc)
My sister was an avid fitness enthusiast and was training to run the Marine Corps Marathon when she received her diagnosis. I thought that running a 5K in her memory would be a fitting tribute and decided that raising money for LUNGevity was a great way to honor her memory. After that, I just kept going up in distance.
What are your goals? (Fundraising, raising awareness, finish under a certain time, building a community, etc.)
I started fundraising with LUNGevity back in 2017 after moving to Chicago shortly after my sister's passing. Finding LUNGevity gave me tangible goals to work toward: finishing my first 5K, then 10K, then half marathon, and now I'm on to marathon distance! As well as being able to inspire those around me to reach their goals, my goals for now are to finish the marathon and trying out new ways to raise funds with the ultimate goal of the money raised being used to find early detection methods for lung cancer.
 
What impact do you hope your fundraising efforts will make?
My hope is that early detection methods will be made available so that other families will be given more time with their loved ones and that those fighting will be given a better chance at survival. LUNGevity's dedication to research into early detection is one of the reasons that I chose to fundraise and continue to do so today.
---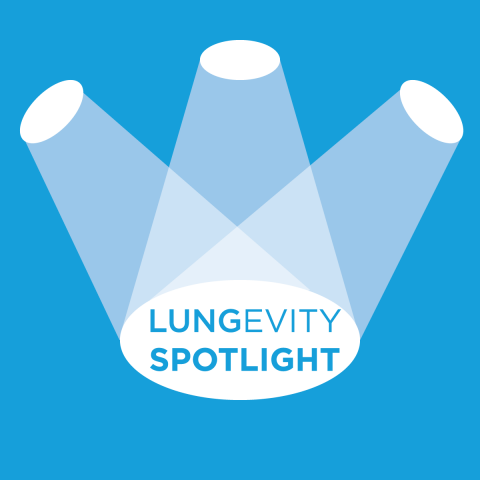 LUNGevity Spotlight is a way to highlight people living with lung cancer, caregivers, volunteers, and fundraisers who are making a positive impact in the LUNGevity community. We hope that their stories will inspire and encourage many more to get involved.
If you know someone in the LUNGevity community whom you'd like us to Spotlight, please nominate them here.