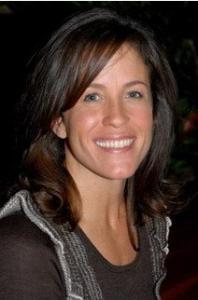 Whoever said, "Sticks and stones may break your bones, but names/words will never hurt you," has never had lung cancer and heard those three words - Did you smoke or have to say those three words - I never smoked. 
Those three words are toxic and create a serious barrier to diagnosis, treatment and acceptance in the community.  Even worse, they have created a barrier that is holding the lung cancer community back; a perpetuated stigma within the community itself. It's there and it's significant.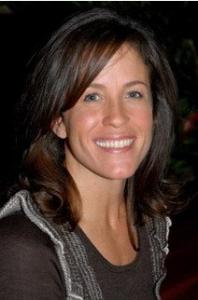 The stigma in the general public is so strong that survivors who have never smoked are forced to immediately, and constantly, declare three words ("I never smoked") to avoid the three words ("Did you smoke?") that imply self-infliction. Facing a lung cancer diagnosis is already an uphill battle - energy should be focused on health and survival, not on being forced to declare 'innocence' or plead 'guilty'!
It sounds like a harsh analogy, and that's because it is a harsh reality.  The pervasive stigma is, unconsciously, dividing our community into two teams (innocent and guilty) at a time when we desperately need to unite. But, it's not easy to unite when we use the stigma itself to try and eliminate the stigma. There will always be a stigma if we are defined by what kind of smoker we are; a smoker, a former smoker, a non-smoker or a never smoker. We are all lung cancer patients, on the same team, and we have to change our words in order to kill the stigma and save lives.
Many believe the non-smoker angle will catch people's attention, and it does for the moment, but at what cost? Think about it. When someone is forced to heavily emphasize that they never smoked, the message being sent to the other 85 percent of lung cancer patients who are smokers or former smokers is, 'You are the ones that deserve lung cancer.'  While I know that's certainly not the intention, focusing on stories of never-smokers who get lung cancer as a way to validate the disease isn't productive and hasn't worked in the 15 years I've been trying to change the conversation. 
Anyone can get cancer, and regardless of what caused it, no one deserves to be diagnosed with or die from lung cancer!  The pain from watching someone you love suffer the cruelty of lung cancer until their last breath is unbearable, so does it really matter whether or not they smoked? Does it mean that they deserved to die? Does it minimize the loss?  Does it mean those left behind deserve less sympathy?
Bottom line: It doesn't matter!  What matters are the faces of lung cancer; it's your mom, your dad, sister or brother, your friend or your child - It could even be you! What matters are the desperately needed research funds because advancements in treatments are helping patients live longer and better lives.  Focusing on education, awareness and support matters because lung cancer patients and their families need to believe there is hope. But, what matters the most is that the lung cancer community stand united as one team with one voice!
Let's show our faces, share our stories and humanize the disease. Let's stop talking about smoking and start talking about lung cancer. Let's change those three words to I am sorry or Can I help. We need words that help instead of hurt.
Let's kill the stigma and save lives.