At LUNGevity, we say that our people are our most valuable asset, and our dedicated volunteers exemplify this. Hundreds of volunteers from across the country support LUNGevity and the community we serve. Volunteers use their unique talents and perspectives to provide peer support, raise awareness for lung cancer, plan events and fundraisers, and advocate. We thank our volunteers for believing in our mission and working alongside us to help people live better with lung cancer and drive progress for the community.
In honor of National Volunteer Week, LUNGevity is pleased to recognize 4 of our year-round volunteers. Read on to hear from them directly and learn how you can make a difference with LUNGevity.
---
Meet Tom Galli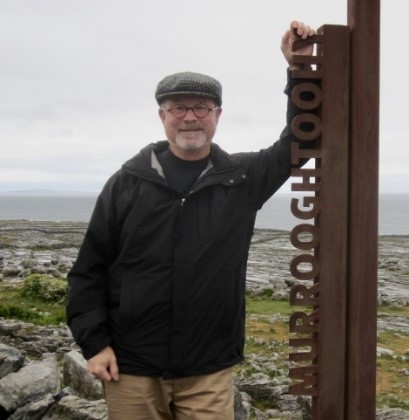 Tom Galli of Rockwall, TX, is a retired Lieutenant Colonel of the United States Army, founder of Ingenium Cubed, LLC, and author of a published eBook on cancer survivorship. As an 18-year lung cancer survivor, Tom uses his extensive knowledge and experience to answer questions and provide support as a moderator of the online forum, the Lung Cancer Support Community< (LCSC). In addition to his volunteer work with LCSC, Tom has been a member of LUNGevity's Board of Directors since 2018 and currently serves as treasurer.
What is the most rewarding thing you get out of being a volunteer?
I receive the gift of giving back. Mine is a miracle recovery surviving 3 thoracic surgeries, 18 infusions of taxol and carboplatin, and fractional and precision radiation. In fact, last March my medical oncologist pronounced me "cured" after 18-years of survivorship, then promptly retired from practice! I believe I have a duty to attest to life after lung cancer. I attend to that duty in LUNGevity's Lung Cancer Support Community. I answer questions from newly diagnosed members and tell them "If I can live, so can you."
 
---
Meet Yovana Portillo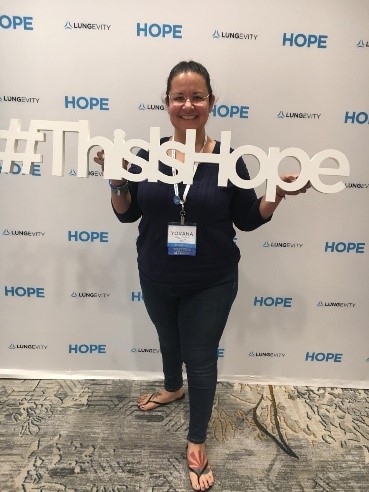 After a car accident in July 2016, a tumor was incidentally found on Yovana's left lung, leading to a Stage 1B lung cancer diagnosis and surgery. Yovana lives in Phoenix, AZ, and continues to do all the activities she did prior to her diagnosis, including hiking, practicing yoga, and running. As a Social Media Ambassador, Yovana hopes to change the perception of who a lung cancer patient is and what a lung cancer survivor looks like. She advocates at both the local and national levels in an effort to raise awareness and increase funding for lung cancer research.
What advice would you give to someone who is looking to get involved?

Do what feels right for you. We all have different gifts and talents; make sure you use yours to your advantage. Although you might think you will have only a small impact, you never know the effect your efforts might have on others. Those small ripple effects that you create will be felt regardless of what you choose to share or what area of advocacy you decide is the best fit for you.
 
---
Meet Cory Destribats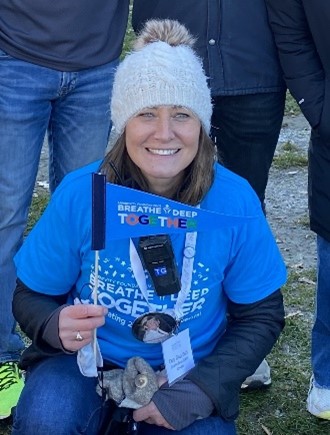 After losing her mother to lung cancer in 2007, Cory has become a key part of Breathe Deep Boston as an event chair, committee member, and team captain of No Regrets – Remembering MJ, a team that participates in memory of her mother. Cory is a top fundraiser and committed lung cancer advocate whose dedication to Breathe Deep Boston contributes to its success year after year. Cory resides in Charlestown, MA.
What is the most rewarding thing you get out of being a volunteer? 

Meeting different people in the Boston lung cancer community at the event and seeing them all come together around a single cause that otherwise doesn't get enough attention, is incredibly rewarding. To give people an event that honors the cause, remembers loved ones, and supports the survivors is so meaningful.

 
---
Meet Lia Rideout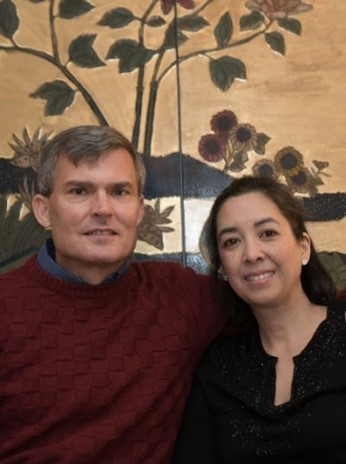 Lia, diagnosed with ALK-positive lung cancer in December 2017, has been involved with LUNGevity as a LifeLine mentor for the past several years.  In her role, Lia offers advice, support, and encouragement to her mentee, who shares a similar diagnosis. Lia has also participated in Breathe Deep DC, and lives in Herndon, VA with her family.
What impact do you hope your volunteer efforts make?

My hope is that I can help others feel less isolated as they navigate treatment and adjust to living with lung cancer. I also hope that my involvement with LUNGevity helps raise awareness about this disease, which can affect anyone.
 
---
Tom, Yovana, Cory, and Lia are only four shining examples of our hundreds of dedicated volunteers. We thank them and the many others who generously share their time and talents with LUNGevity. Read on to learn other ways to meaningfully engage, including advocacy opportunities, patient-focused research initiatives, and fundraising events. Learn more about how you can support LUNGevity and volunteer on our website or email info@LUNGevity.org for more information.
Additional ways to engage include:
LUNGeity's Action Network - Through the Action Network, you will be equipped with the training, tools, and resources you need to amplify your voice and your impact as a lung cancer advocate.
Patient FoRCE - LUNGevity's research center is designed to connect the patients' voice with healthcare professionals, policymakers, and developers of drugs to help inform their decisions.
DIY Events - Plan a fundraiser or activity of your choosing to build community, raise critical funds for lung cancer research, and have fun with friends, family, and colleagues.
eRACE Lung Cancer – This month-long activity challenge brings together runners, swimmers, cyclists, and other participants from across the country to raise awareness and invaluable funds for lung cancer research and programs.