By now, you have probably heard the news that scientists have discovered a new variant of the virus that causes COVID-19. This one is called omicron, a letter in the Greek alphabet, and joins the family of other SARS-CoV-2 variants including alpha, beta, gamma, delta, lamba, and mu.
Omicron was first detected by scientists in South Africa, who alerted the world of its existence on November 24, just as Americans were in the midst of gathering for Thanksgiving celebrations. Omicron is called a "variant of concern" because it has many more mutations (changes) than previous variants of the virus, including the delta variant that has caused the recent devastating global surge. Most worrisome to scientists is that Omicron has about 30 changes in its spike protein, which is the part of the virus that binds receptors on human cells, allowing it to enter our cells and cause infection.
Since first being identified, the omicron variant has been detected in a growing list of countries around the world, approaching 40 as of December 3, 2021. Here in the US, the virus was first detected in the San Francisco Bay Area in a person with travel history to South Africa. Since then, however, the virus has been detected coast to coast: in a Minnesota individual who had traveled to NYC for a conference, in 5 individuals in NY, in an outbreak in Alameda County, CA in people who attended a wedding in WI over the Thanksgiving holiday. The timeline of Omicron's presence here in the US and other countries in Europe shows that this variant was already circulating around the world prior to its first detection by scientists in South Africa.
Efforts are underway around the world to characterize this new variant of the virus and to understand its potential impact. More data will come out over the next 2-3 weeks. Questions scientists are currently working to answer:
Is Omicron more transmissible?
Early data coming out of South Africa suggests the omicron variant may be more transmissible than the delta variant, which has been the dominant variant driving the pandemic around the world. Cases caused by the omicron variant are rapidly increasing in certain provinces in South Africa.
Will Omicron overtake Delta as the dominant SARS-CoV-2 variant?
It is still too early to know if Omicron will replace Delta as the dominant variant driving the pandemic. Previous variants of concern have emerged, including lambda and mu, but they failed to outcompete Delta or replace it as the most problematic variant. On December 3, 2021, the Director of the World Health Organization said that Omicron may have the ability to overtake Delta as the dominant variant. As we gain a better picture of how widespread Omicron is around the world, we will get a better sense of its ability to compete with Delta.
Does Omicron cause more severe disease?
It is too soon to know the impacts of Omicron on disease severity. Based on early reports coming out of South Africa and elsewhere, this variant seems to be causing relatively mild disease. However, it is important to acknowledge that the virus has infected higher numbers of younger individuals, including children, than we have seen previously. Young adults tend to be healthier to begin with and may not experience the same severity as older or immunocompromised individuals. Additionally, the variant seems to be causing mild disease in those who are fully vaccinated or have received a booster.
One note of caution, however, is that Omicron seems to be able to reinfect individuals more easily than other variants, suggesting it is capable of causing breakthrough infections. Additionally, we still need to learn more about this variant's impacts on older individuals and those with underlying health conditions (such as cancer) that put them at increased risk of infection and more severe outcomes.
Will current vaccines and monoclonal antibody treatments provide protection against Omicron?
This is the question that everybody wants to know the answer to and experiments are underway, with results expected over the next couple of weeks. Scientists will be analyzing antibodies in the blood of previously-infected individuals, those who have been fully-vaccinated and those who have received boosters to determine if those antibodies can neutralize the virus. This would be an indication that current vaccines are still effective. That being said, early reports suggest that the variant appears to be causing only mild illness in vaccinated individuals.
How you can stay safe this winter and holiday season?
Even though the news about Omicron may seem scary, the good news is that we have numerous interventions which have proven effective at keeping us safe. If you or your loved ones are not yet vaccinated, you are strongly advised to get vaccinated as soon as possible. COVID-19 vaccines have been found to be both safe and effective at protecting individuals with cancer. Remember that it takes at least two weeks following a second dose of either mRNA vaccine (Moderna, Pfizer) or a single dose of the J&J vaccine to be protected. If you are age 18 and up and are 6 months or more out from your second mRNA shot or 2 months or more out from a J&J shot, you are now eligible to get boosted. With Delta still causing a high burden of severe illness, hospitalization and death here in the US and with winter and a new variant upon us, topping off your protection by getting a booster is strongly advised.
Children ages 5 -11 and adolescents ages 12 and above are also eligible to get vaccinated with the Pfizer vaccine. Given that Omicron may be hitting children harder than some previous variants, all individuals ages 5 and up are strongly encouraged to get vaccinated as soon as possible.
We also have steps we can take in addition to getting vaccinated. Wearing masks, avoiding crowds, washing your hands, and choosing well-ventilated spaces and activities will also add extra layers of protection as colder weather sets in and people are driven indoors.
If you plan to use public transportation (planes, trains, buses, subway) over the holidays, you should choose a mask that gives you the best protection. While cloth masks are still better than nothing, we have better options now. If possible, choose an N95 or KN95 mask, followed by a surgical mask.
If you will be among a mix of vaccinated and unvaccinated individuals, beyond getting vaccinated and boosted, you are strongly advised to wear a mask, to socialize and eat outside if possible and to ensure appropriate distancing and ventilation if indoors. Also, wash your hands or use hand sanitizer often.
Testing is also important. Anyone with symptoms of COVID-19 (including but not limited to fever, headache, loss of taste/smell, sore throat, runny nose) should get tested, preferably with a PCR test. For those who plan to travel or who have recently traveled or who want to add an extra layer of precaution before attending local holiday gatherings, a number of rapid at-home tests are now available, such as the BinaxNow test, which is available over the counter in drugstores. These tests give results in 15 minutes and, when used properly, are a good insurance policy for catching active infections.
Our team will be monitoring the developing story around Omicron over the coming weeks and will share more information with our community as it becomes available. In the meantime, stay safe and enjoy the holiday season.
To get the latest on what we know regarding the COVID-19 pandemic and how it affects the lung cancer community, please check our COVID-19 Vaccine FAQs page.
Related Reading:
---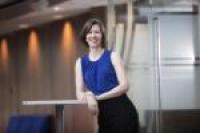 Dr. Moore is a PhD-trained virologist.