Please consider making a #GivingTuesday gift to LUNGevity Foundation! 
 LUNGevity provides education, community, and support to lung cancer survivors and their families, and invests in groundbreaking research to improve patient outcomes. This critical work is made possible thanks to our generous donors.  
Meet Emily and Stephen Huff of Franklin, TN – LUNGevity donors and advocates for the lung cancer community. 
Stephen was diagnosed in 2017 with stage IV non-small cell lung cancer (NSCLC). Thankfully, Stephen's fiancé, Emily, and his mother became fierce advocates who did extensive research and learned about comprehensive biomarker testing. Testing revealed that he had ALK-positive NSCLC, and Stephen started targeted therapy. Since his diagnosis, Stephen and Emily have gotten married, bought a house, expanded their family, and became heavily involved in advocacy and fundraising for the lung cancer community. 
---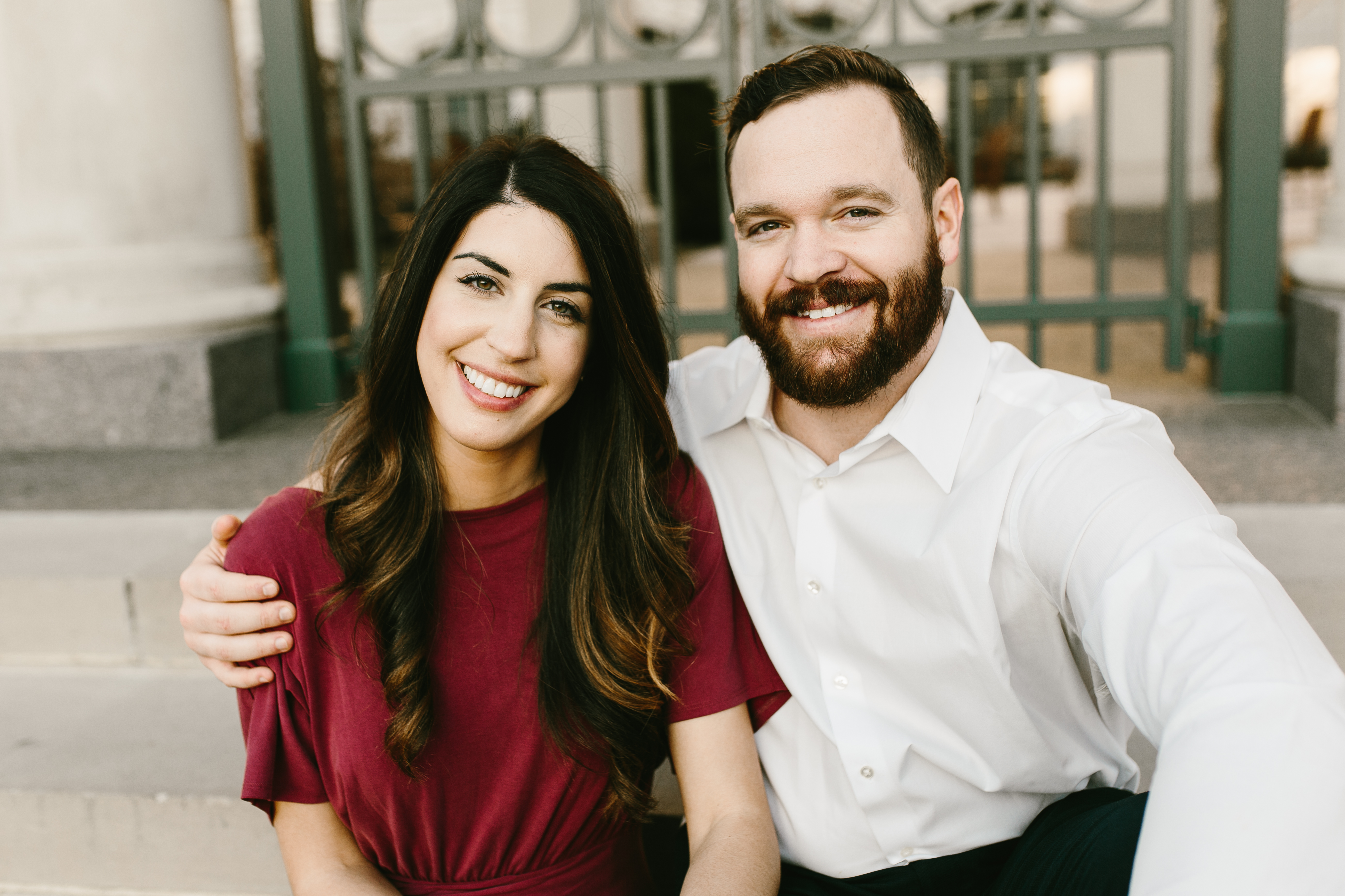 "We would never call cancer "a gift" but for us, it has been a blessing in disguise. Since Stephen's diagnosis, we've gotten so much love & support that it's made us genuinely appreciate life more now than we did before his diagnosis. We will spend the rest of our lives advocating for this disease because we believe it will have an impact. Please consider donating and helping us make a difference today." Emily Huff, caregiver and lung cancer advocate
---
LUNGevity needs your help in continuing to make advancements in research and providing needed patient and caregiver services and support. Your generous gift of $25, $50, $250, — more if you can — will enable LUNGevity to continue to provide HOPE to families like the Huffs.