Thursday, November 2, 2017
Mandarin Oriental, New York
ABOUT THE GALA
LUNGevity's Celebration of Hope is an extraordinary evening of hope, progress, and inspiration as we strive to create a world in which no one dies of lung cancer.
This uplifting Gala will once again bring together business leaders, philanthropists, and policy makers to support lung cancer research and programs that will save lives and offer new hope in treatment and survivorship.
Chairs
Gala Chair
Lynne Doughtie, Chairman & Chief Executive Officer, KPMG LLP
Gala Vice Chairs
Peter Babej, Global Head of Financial Institutions, Citigroup / Global Banking
Alex Stern, Chief Operating Officer, Chief Executive Office  ̶  Financial Advisory, Lazard
Dinner Chairs
Rosemary and James Marquardt
2017 AWARDS
Hope Award for Corporate Leadership
Merck
Face of Hope Award
Amanda Kouri, 27-year-old lung cancer advocate and survivor
PROGRAM
6:30 pm - Cocktail Reception
7:30 pm - Dinner
9:30 pm - After Party
~~~~~~
For information: Carol Perline, 240-454-3104; [email protected]
Be a Gala Sponsor!
National Gala Sponsors
---
Diamond

---
Platinum


---
Gold

---
Silver
Gala Sponsors
---
Hope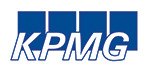 ---
Luminary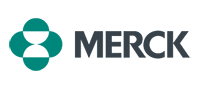 ---
Platinum
The Eilian Family Trust Charitable Fund 
The Starr Foundation
Paul G. Stern
Rachel and Alex Stern
---
Silver
Debbie and Peter Babej      The Ferrara Family      Rosemary and James Marquardt      Teneo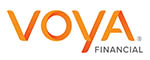 ---
Bronze
Beth and Henry Adams     Apollo Management, LLC      Aronson Family Foundation      Helsinn Therapeutics       Dr. Raffy and Vicki Hovanessian      Lilly USA, LLC      Markel Corporation     Newmark Knight Frank       Erin and Andrew Stern      Laura and Mark Urken