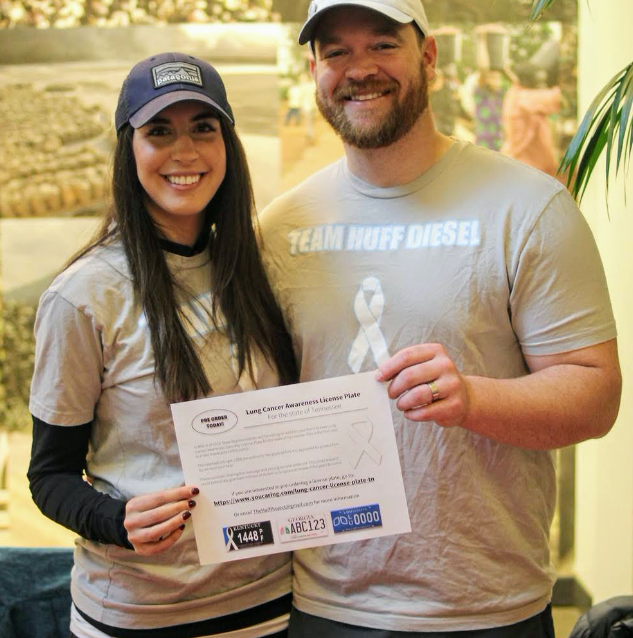 Stephen & Emily's Story
Stephen Huff, a professional baseball player turned history teacher, was 29 and two months away from marrying the love of his life, Emily, when he was diagnosed with stage IV non-small cell lung cancer (NSCLC). He was in shock, but thankfully his fiancée and his mother became fierce advocates who did extensive research and learned about comprehensive biomarker testing.
His oncologist wanted him to join a clinical trial for an experimental treatment, but his family insisted that they wait for the biomarker testing results before deciding on a treatment path. That's how they learned he was ALK positive, a rare mutation of NSCLC that can be treated through targeted therapy.
Stephen has been on the same targeted therapy for 3.5 years and has found new appreciation for life. Since his diagnosis in 2017, Stephen and Emily got married, bought a house, expanded their family, and became heavily involved in advocacy and fundraising for the lung cancer community.