Research Funded to Date
Career Development Awards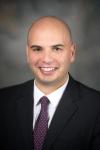 Mehmet Altan, MD
The University of Texas MD Anderson Cancer Center,
Houston,
TX
Identification of predictive markers of toxicity to immunotherapy
Side effects associated with immunotherapy (immune-related adverse events or irAEs) with checkpoint inhibitors are different from those seen in other treatment approaches, such as chemotherapy, radiation therapy, and targeted therapies. Their onset is unpredictable, so irAEs require different side-effect management strategies. Dr. Altan is studying how we can predict which patients will develop irAEs so that the best therapy can be selected and symptom management can be proactive.
---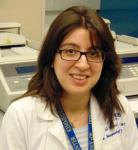 Valsamo Anagnostou, MD, PhD
Johns Hopkins University,
Baltimore,
MD
Dynamics of neoantigen landscape during immunotherapy in lung cancer
The lung cancer treatment landscape is rapidly evolving with the advent of immunotherapy. Checkpoint inhibitors, a class of immune-targeted agents, are now available in both the first-line and second-line settings for certain subsets of lung cancer patients. However, the fraction of patients achieving a durable response remains low and, even among patients who respond, the majority develop resistance. Dr. Valsamo Anagnostou is using a comprehensive approach employing genome-wide and functional immune analyses to identify mechanisms of resistance to immune checkpoint blockade. In addition, she is developing a blood-based molecular assay utilizing serial blood samples of lung cancer patients to more accurately predict response and resistance to these therapies.
---
Zofia Piotrowska, MD
Massachusetts General Hospital,
Boston,
MA
Overcoming heterogeneity and resistance in EGFR-mutant NSCLC
Targeted therapies have become a mainstay of treatment for non-small cell lung cancer patients whose tumors test positive for a targetable driver mutation. The EGFR mutation is one such targetable mutation. New third-generation EGFR inhibitors have recently entered the clinic and can be very effective therapies for some patients who develop resistance to first- and second-generation EGFR inhibitors. Unfortunately, we are now seeing that cancer cells can also learn how to outsmart these third-generation inhibitors, and new and more effective treatments are needed. Dr. Zofia Piotrowska is studying how lung cancer cells become resistant to third-generation EGFR inhibitors, such as osimertinib, and how the heterogeneity of EGFR-mutant lung cancers can contribute to resistance to drugs like osimertinib. During the period of this award, Dr. Piotrowska will also be conducting a clinical trial testing a novel drug combination developed to prevent or delay the development of drug resistance among patients with EGFR-mutant lung cancer.
---