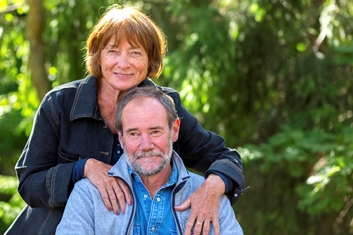 Often, speaking to someone who has or has had lung cancer can help guide you through an uncertain and confusing time. There are many ways that lung cancer survivors, caregivers, and loved ones can interact with one another.
LUNGevity LifeLine
LUNGevity helps connect you with other survivors by phone, email, chat room, individual in-person meetings, or large group events. LUNGevity offers a LifeLine Support Partner Program that matches a person with lung cancer to a volunteer survivor or caregiver partner for one-to-one interaction.
LUNGevity's Lung Cancer Support Community
LUNGevity also offers the largest online support network for people diagnosed with lung cancer. The LUNGevity Lung Cancer Support Community (LCSC) is a wonderful resource that allows users to post messages and receive advice from others who have been on the lung cancer journey. The online forum allows members to freely express their emotions while helping remain a part of the lung cancer community.
Discussion Boards
Discussion boards are an informal way to reach out to other cancer survivors. They offer friendship, solidarity, and answers. These are some of LUNGevity's boards that may be helpful to you: