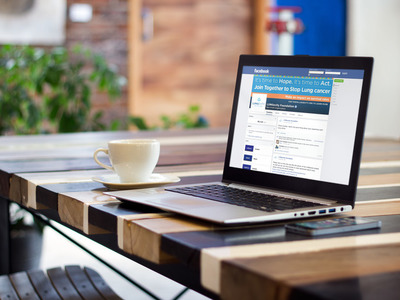 Social media can be a wonderful resource for support — whether you use a popular website like Facebook or a private site like Caring Bridge, it can connect you to an emotional base that can provide true support.
Remember that much of social media is public, so be careful when setting your privacy controls. Websites often have that information readily available; for example, review Facebook's basic privacy controls.
Facebook Pages
Are you a Facebook user? Connect with us!
LUNGevity Foundation's Facebook page keeps you connected with daily posts about what's happening with the Foundation, Inspirational posts, and trending lung cancer news.
LUNGevity's Lung Cancer Support Community on Facebook is a page for those seeking peer-to-peer support.
Twitter
www.twitter.com/LUNGevity
LUNGevity's Lung Cancer Support Community Message Board