LUNGevity is the largest national lung cancer-focused nonprofit.
We are changing outcomes for people with lung cancer through research, education, and support.
Lung Cancer Fact
Find out how you can support research that makes a difference.
In the Spotlight
Join LUNGevity and Patient Power for a free in-person AND online town hall meeting Saturday, March 5, at MD Anderson Cancer Center in Houston, Texas. Connect with medical experts, other patients, survivors, and caregivers affected by lung cancer! If you can't attend in person, you can register to participate online.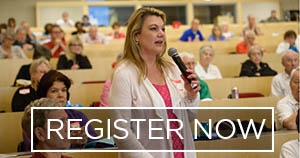 Upcoming Events
Find our full list of events here
On Our Blogs
"Our ultimate goal is to develop tests that catch the cancer in low-risk patients who do not...