LUNGevity is the nation's leading lung cancer-focused nonprofit.
We are changing outcomes for people with lung cancer through research, education, and support.
In the Spotlight
Join us for a free Lung Cancer Town Meeting for patients and caregivers on Saturday, September 10, 2016. You can attend in person at Robert H. Lurie Comprehensive Cancer Center in Chicago, or participate online. Get more information or register here.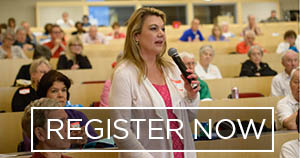 Upcoming Events
Find our full list of events here
On Our Blogs
"This is a time of hope in immunotherapy. Each day, we are learning more and more about why...