LUNGevity is the nation's leading lung cancer-focused nonprofit.
We are changing outcomes for people with lung cancer through research, education, and support.
Upcoming Event
Join us for a free Lung Cancer Town Meeting for patients and caregivers on Saturday, September 10, 2016. You can attend in person at Robert H. Lurie Comprehensive Cancer Center in Chicago, or participate online. Get more information or register here.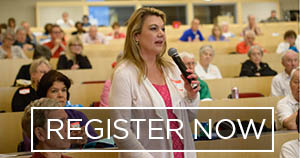 In the Spotlight

LUNGevity Scientific Advisory Board member Pierre Massion, MD, Ingram Professor of Cancer Research and Co-Leader, Cancer Health Outcomes and Control Research Program, at Vanderbilt-Ingram Cancer Center, was named Director of the Cancer Early Detection and Prevention Initiative. The Initiative's purpose is to expand research into early detection and prevention, with the ultimate goal of setting up a "freestanding, peer-reviewed cancer center research program."
Upcoming Events
Find our full list of events here
On Our Blogs
"This is a time of hope in immunotherapy. Each day, we are learning more and more about why...