When you're navigating a lung cancer diagnosis, eating a healthy diet can help you feel better, maintain your strength, and speed your recovery. 
Now you can get instant nutrition answers, tips, and recipes from Ina®!
Communicate with Ina® 24/7 to receive personalized, clinically appropriate, and "on demand" nutrition support and guidance.
Just text Ina® —anytime, day or night.
She'll respond with personalized nutrition tips, recipes, and answers to your questions—no phone calls or appointments necessary.
Check out Ina® for yourself!
Brought to you by LUNGevity and Savor Health.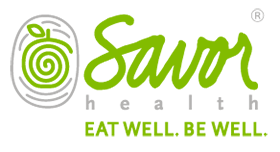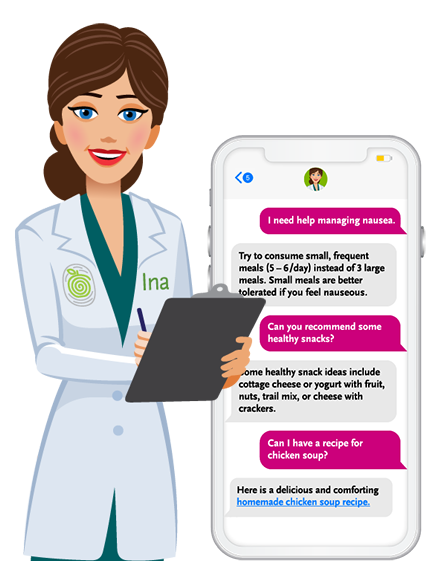 Ina® is a knowledge-based personalized nutrition technology expert platform for people with cancer. Ina®'s knowledge and advice is based on scientific evidence and the training of oncology-credentialed registered dietitians, nurses, and doctors who are experts in the needs of cancer patients.