You are the expert in living with your lung cancer. Your experiences can shape the future of lung cancer for others.
When you join the international Project PEER study, the information you provide will influence research into lung cancer diagnosis and treatment for the future.
Your input is crucial to helping researchers understand the treatment experiences and needs of people with lung cancer. This may lead to better outcomes for all people living with lung cancer.
Here's how it works: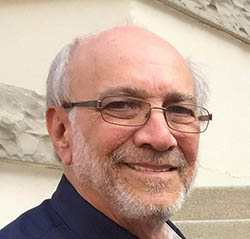 I joined Project PEER because I wanted to make a difference. If participating in PEER and sharing my experience can benefit the lung cancer community, I want to be part of that.
- Ed Cutler, lung cancer survivor
You may be eligible to participate if:
You have been diagnosed with lung cancer; or
You are a caregiver of a person who has been diagnosed with lung cancer
Project PEER is a survey-based study conducted by LUNGevity Foundation in collaboration with the United States Food and Drug Administration (FDA). The study aims to better understand how people are living with lung cancer.
We respect your privacy
The information you disclose as part of Project PEER is stored in a secure, password-protected database and is private and confidential. The FDA will not receive any personal identifiable information.
We value your time
You will be compensated for completing surveys in the study.
By sharing your experience through Project PEER, your voice is joining hundreds of others impacted by lung cancer. There is strength in numbers and data drives change. Your experiences can fuel advancements and power better outcomes for those living with lung cancer.
-Bellinda King-Kallimanis, LUNGevity's director of patient-focused research