Each spring, LUNGevity hosts HOPE Summit and COPE Summit, unique weekend conferences for patients with lung cancer, survivors, and caregivers to learn how to live well with lung cancer while building their community of support.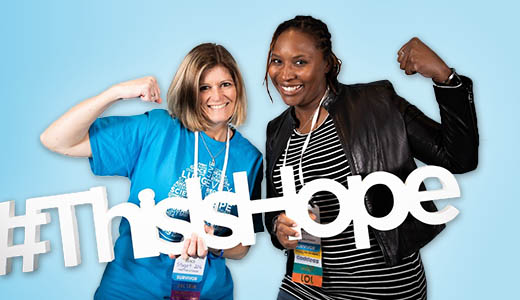 HOPE Summit, which is intended for patients with lung cancer and survivors at all stages of the disease, provides educational information, resources, and guidance that patients and survivors need to improve their quality of life and live well with lung cancer.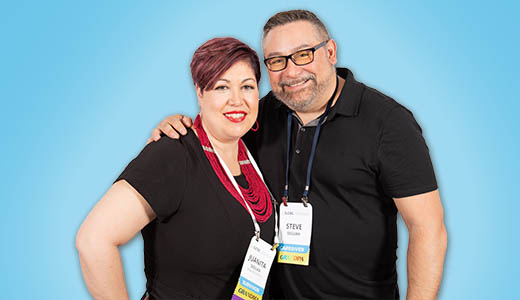 COPE Summit, which is intended for lung cancer caregivers, provides tools to help caregivers better manage and navigate their loved one's care while learning about self-care and connecting to the caregiving community.
The conferences run simultaneously in the same location so patients and survivors and their caregivers can travel and attend together. Select sessions are intended for caregivers or survivors to attend alone to give themselves the opportunity to be open without the burden of being "brave" for their loved ones.
HOPE and COPE Summits are highly supportive events in which participants can learn from and empower each other.  There are many opportunities to connect and develop a new support network to help break down the feeling of isolation common to this disease.
Both conferences feature inspirational speakers and key experts on practical issues of cancer survivorship. Sessions will cover issues patients, survivors, and caregivers face in everyday life, including managing mental health and sexual health, and financial issues, such as navigating insurance and legal rights in the workplace.
The Summits also offer peer-to-peer sessions where attendees can hear directly from lung cancer survivors and caregivers who have walked the journey and have a first-hand view of what it is like to live, survive, and thrive after a lung cancer diagnosis.
Want to be one of the first to know when the 2022 events are announced? Sign up below to get an email notification when registration opens.