We've all heard the phrase "food is medicine," but what does that really mean? In honor of National Nutrition Month this March, we are here to highlight why nutrition is a critical part of cancer prevention, treatment, and survivorship!  Did you know that at the time of diagnosis, 90% of cancer patients already have addressable nutritional symptoms related to their cancer?  Unfortunately, many of these patients never receive nutrition intervention or support.1,2   
Here are five of the many reasons why good nutrition can help you on your cancer journey:
1. To Help Keep Symptoms at Bay 
Symptom management is one of the most important concerns of cancer patients and their caregivers.3   During treatment, cancer patients can experience fatigue, diarrhea, constipation, nausea, taste changes, and more, which all worsen quality of life.  Research has shown that cancer patients receiving nutrition support have a significant reduction in the occurrence and severity of these symptoms and use fewer over the counter medications.4 Along with the treatments recommended by your medical team, nutrition is one of your best tools to fight the symptoms of cancer treatment.
2. To Reduce Inflammation in the Body 
Inflammation is the body's way of fighting off things that can harm it.  If the body is constantly under siege, it will weaken over time.  When going through cancer treatment, we want our bodies to be strong.  One of the main causes of inflammation in our bodies is our diet, particularly a diet that can lead to overweight and obesity.5 A balanced diet can help us maintain a healthy body weight, steady our blood sugar levels, keep our immune systems strong, and lower inflammation in the body. Anti-inflammatory foods include colorful fruits and vegetables, whole grains, and healthy fats like those found in nuts, olive oil, and salmon.  Try to limit pro-inflammatory foods like processed meats, refined sugars, white flour, fried foods, and sugar-sweetened beverages.  And don't worry, occasional treats won't derail your diet--it's what we do most of the time that matters most.
3. To Aid in Recovery after Surgery or Treatment
Surgery and treatment are never a walk in the park.  We need to rest while our body repairs.  Most people know how to rest, but how can we nutritionally help our body repair and rebuild healthy tissues?  The best thing we can do is eat healthy sources of protein.6  Studies have shown that proper protein intake can shorten your length of stay in the hospital.7  Healthy sources of proteins include beans, legumes, tofu, nuts, quinoa, greek yogurt, eggs, fish, and poultry.  Not so motivated to eat?  Try a homemade protein smoothie by blending plain greek yogurt and a spoonful of nut butter with your favorite fresh or frozen fruits and vegetables.
4. To Keep Your Weight in a Healthy Range
When it comes to your weight, think of "The Three Little Bears"--we want it just right.  Many lung cancer patients tend to lose weight during treatment.  Unfortunately, studies have shown even a 2% amount of weight loss can have a negative outcome and the more weight loss, the worse the outcome.8,9  But the good news is, keeping your weight in a healthy range can lead to better outcomes.   If you're struggling to maintain or gain weight, try eating frequently and adding avocados, nut butters, and olive oil to your diet.
5. To Help You Live a Longer, Healthier Life!
Along with the right treatment regimen, a healthy diet can actually help you live a longer and better life. Several studies have shown that patients who received nutrition support had significant improvements in survival and quality of life.3,10  So what can you do?  Work with your medical team and dietitian to find a healthy diet and safe exercise plan that works for you!
In cancer treatment there is so much that we can't control, but nutrition is one thing we can.  Practicing good nutrition throughout the cancer journey can be overwhelming, and for that reason, Savor Health and Lungevity have partnered to bring you InaⓇ, the Intelligent Nutrition Assistant - for free!  InaⓇ is available to provide 24/7, expert and personalized nutritional strategies that address and prevent symptoms from treatment and the disease. 
Related Reading:
---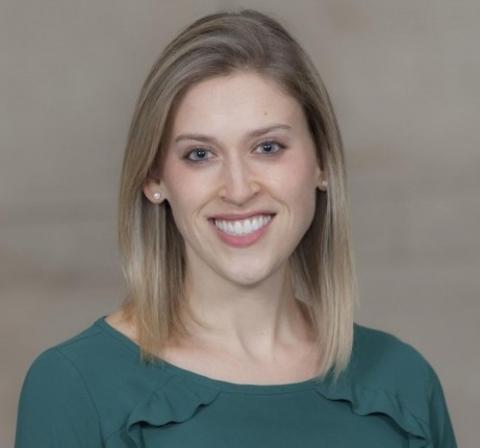 Marissa Buchan is a registered dietitian with certifications in Oncology Nutrition (CSO) and Clinical Research (CCRP) and is Chief Operating Officer of Savor Health. She received her Bachelor's degree in Psychology from Duke University, and Master's of Science degree in Clinical Nutrition from New York University. Marissa worked for 10 years at Memorial Sloan Kettering Cancer Center doing both clinical research and nutrition counseling.  She lives in Chicago with her husband and toddler and loves to cook (mostly) healthy meals in her free time.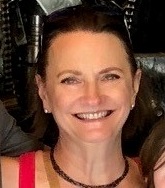 Tamara Hoover is a breast cancer survivor who holds a MS in Nutrition Education from Teachers College, Columbia University, in New York City.   She worked in the field of computer science for 23 years before pursuing her passion for nutrition education.  Tamara is an avid runner who has competed in 32 marathons, including the Boston Marathon and Comrades Marathon in South Africa.  She lives in New York City with her husband, daughter, and two adorable shih tzu puppies.
---
References
Zhou T, Wang B, Liu H, et al. Development and validation of a clinically applicable score to classify cachexia stages in advanced cancer patients.  J Cachexia Sarcopenia Muscle. 2018 Apr;9(2):306-314.
Gill, C. "Nutrition Management for Cancers of the Digestive Tract" in M. Lesser, N. Ledesma, S. Bergerson, E. Trujillo. Oncology Nutrition for Clinical Practice. Oncology Nutrition Dietetic Practice Group of the Academy of Nutrition and Dietetics: 2013. pg 188-190.
Journal of Clinical Oncology, 2011 ASCO Annual Meeting Proceedings (Post-Meeting Edition). Vol 29, No 15_suppl (May 20 Supplement), 2011: 9107
Ravasco P, Monteiro-Grillo I, Vidal PM, et al. Dietary Counseling Improves Patient Outcomes: A Prospective, Randomized, Controlled Trial in Colorectal Cancer Patients Undergoing Radiotherapy. Journal of Clinical Oncology. 2005;23(7):1431-1438.
Zitvogel L, Pietrocola F, Kroemer G. Nutrition, inflammation and cancer. Nat Immunol.
2017;18(8):843-850. doi:10.1038/ni.3754
Hamilton KK,  Grant BL.  Chapter 36:  Medical Nutrition Therapy for Cancer Prevention, Treatment, and Survivorship. In:  Mahan LK, Raymond JL.  Krause's Food & the Nutrition Care Process. 14th ed. Elsevier; 2017:729-756.
Yeung SE, Hilkewich L, Gillis C, Heine JA, Fenton TR. Protein intakes are associated with reduced length of stay: a comparison between Enhanced Recovery After Surgery (ERAS) and conventional care after elective colorectal surgery. Am J Clin Nutr. 2017;106(1):44-51. doi:10.3945/ajcn.116.148619
Le-Rademacher J, Lopez C, Wolfe E, et al. Weight loss over time and survival: a landmark analysis of 1000+ prospectively treated and monitored lung cancer patients. J Cachexia Sarcopenia Muscle. 2020;11(6):1501-1508. doi:10.1002/jcsm.12625
Mytelka DS, Li L, Benoit K. Post-diagnosis weight loss as a prognostic factor in non-small cell lung cancer. J Cachexia Sarcopenia Muscle. 2018;9(1):86-92. doi:10.1002/jcsm.12253
Isenring EA, Capra S, Bauer JD. Nutrition intervention is beneficial in oncology outpatients receiving radiotherapy to the gastrointestinal or head and neck area. Br J Cancer. 2004 Aug 2;91(3):447-52.