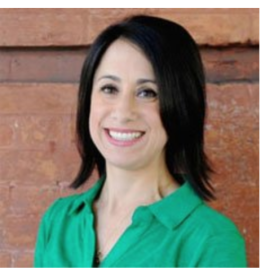 Spring is here, and with that comes a lot of new seasonal fruits and veggies to add to your repertoire! We've taken the opportunity to give you some general tips on how to maximize your health this spring.
Eating good sources of iron
When going through any type of cancer treatment, it is important to maintain your body weight and prevent any weight loss. One way to maintain weight is to make sure you are eating the right quality of protein. For example legumes (soy, beans, peas, etc), fish and poultry are great sources of lean protein that can help patients stay well while undergoing treatment. Meats, poultry and beans are also good sources of iron that can help those managing anemia (or blood cell counts).
Choose healthy fats
Another great way to maintain a healthy body weight is by consuming enough healthy fats. Adding olive oil, canola oil, avocado, flax seeds, and other healthy fats to any meal will bulk up the calories and promote weight maintenance.  Healthy fats can also promote heart health and help to reduce inflammation.
Pay a visit to nature's pharmacy
If you're thinking about taking nutritional supplements such as antioxidants and vitamins, we are here to tell you that they are not needed! Everything your body can possibly need is present in Nature's pharmacy. This means that including a variety of fruits, vegetables, proteins, and fats will help you reach maximum nutrient potential. For example, pair a protein such as lean beef with a vegetable high in vitamin C such as broccoli, peppers, or tomatoes for maximum iron absorption from the beef. 
Use food to reduce the severity of nutrition-related symptoms
Oftentimes food choices can influence the severity of some treatment-related side effects. Therefore, many patients find that keeping track of their side effects and symptoms can help identify what helps and what doesn't help. Eating the correct food can help reduce the severity of symptoms such as diarrhea, fatigue, constipation, mouth sores, nausea, and vomiting, and in return can improve your quality of life.
Ina®️, The Intelligent Nutrition Assistant will provide you with answers to your nutrition questions, tips, and recipes to help you make a challenging situation a little bit easier when you are unable to access a Registered Dietitian. Sign up and interact with Ina® and receive personalized clinically and contextually appropriate nutrition support and guidance 24/7 "on demand via SMS texting. Ina® is HIPAA compliant, safe, and secure.
Related Reading:
---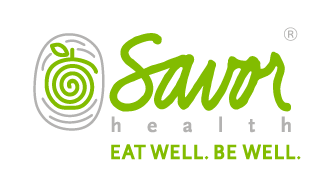 Savor Health is a provider of personalized nutrition solutions designed exclusively for cancer patients based on evidence-based science and clinical best practices and provided by a team of oncology-credentialed registered dietitians.
Submit your questions here and the experts at Savor Health may answer it in an upcoming blog!