Fundraise your way to have an impact on the lives of others. The money you raise is used to provide support services to people living with lung cancer today and to fund transformational research that will save lives tomorrow.
Create Your Own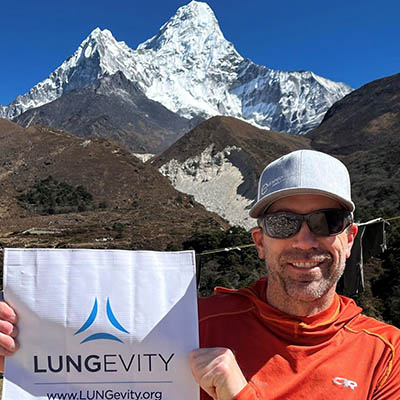 Jay raised money while trekking to 21,000 feet in the Himalayan mountains for his sister, Kim.
Kyle and his friends organized a golf tournament to honor their friend Jordan who passed away from lung cancer.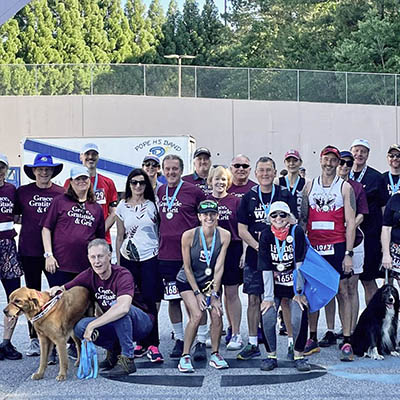 The Jones family organized a 5K in their community to support LUNGevity in memory of Gregory Jones.
Fundraising Events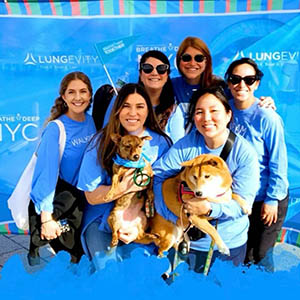 Raise money for the nationwide
Breathe Deep TOGETHER
walk, an event celebrating and remembering those affected by lung cancer.
Learn more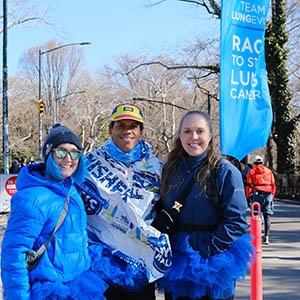 Join the athletes of
Team LUNGevity
who are running, walking, biking, and swimming to raise money and help stop lung cancer.
Learn more
Tribute Funds
Honor a loved one by creating a personalized Tribute Fund in their name. Add photos and write about the person and their lung cancer journey. This is an easy way to invite friends and family to honor or remember their loved one while helping to fund critical research and support services.