LUNGevity is excited to kick off Lung Cancer Awareness month this November with Breathe Deep TOGETHER presented by Amgen.
Breathe Deep is LUNGevity's national walk series, bringing members of the lung cancer community TOGETHER from across the country on Saturday, November 5, 2022. The event raises awareness for lung cancer, as well as funds for LUNGevity's scientific research, support programs, and educational resources. This year participants can choose to tune in virtually as part of Breathe Deep Anywhere, or join us for in-person walks in Chicago, DC, NYC, Northeastern PA, and Boston!
Breathe Deep TOGETHER presented by Amgen celebrates the different members of the lung cancer community: survivors, caregivers, family and friends, and advocates. Today, we would like to introduce you to three team captains from Breathe Deep Chicago who represent the different identities often seen in our community.
---
Meet survivor, Jill DeHaven of team DeHaven!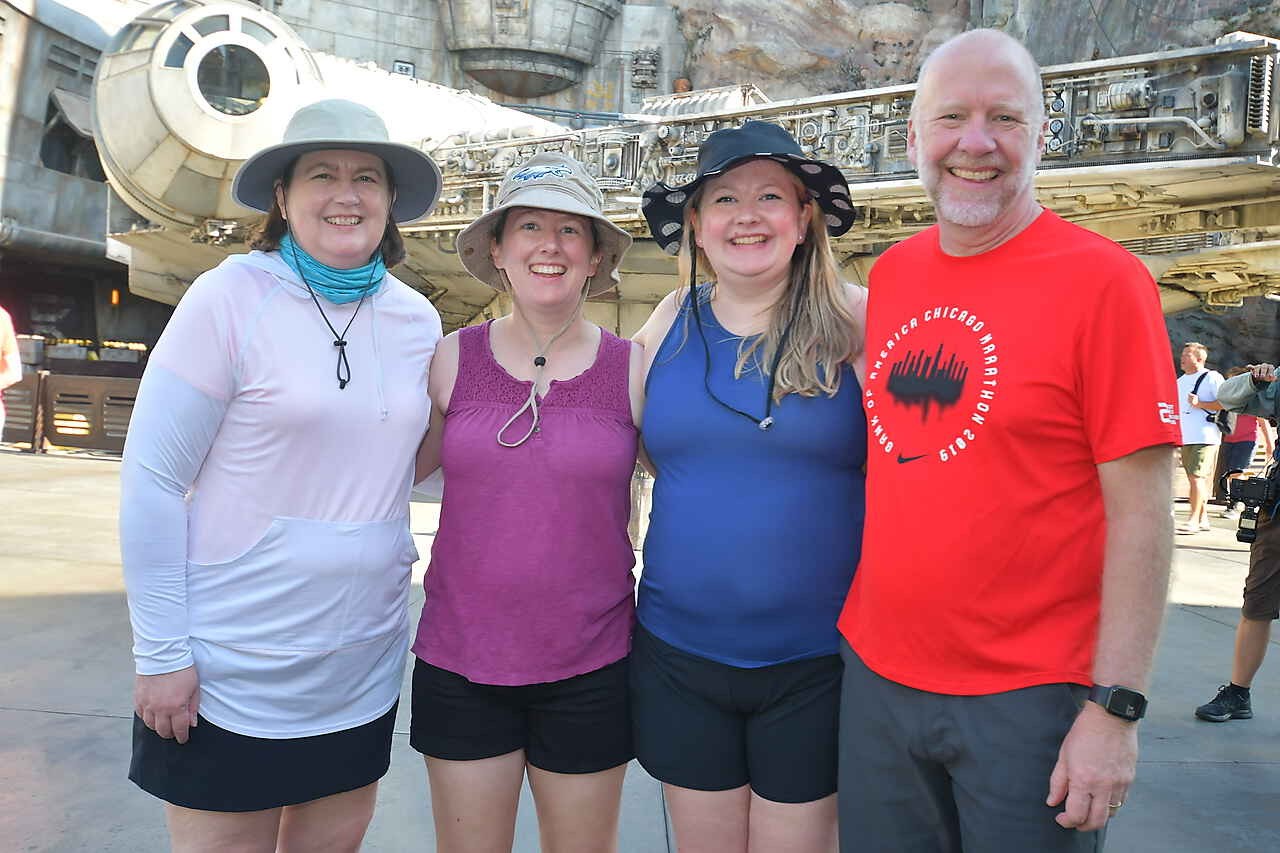 Left to right: Jill, her daughters Johanna DeHaven and Kari DeHaven, and her husband Paul DeHaven
What inspired you to participate in Breathe Deep Chicago?
After attending the virtual International Lung Cancer Survivorship Conference this past August, I pulled up LUNGevity on my computer to learn more. The more I read about the organization, the more impressed I became. My husband and daughters are runners, so I checked the events page to see what my family may be able to do, and that is where I found Breathe Deep Chicago. I was excited to find an event that I could participate in as well. I have not participated in a 5K since my diagnosis. I have been overwhelmed by the support we received from friends and family because we reached our fundraising goal the same day I registered. Finding communities like Breathe Deep makes me feel less alone.
---
Meet supporter and friend, Andrea Taylor of team Erika's Army!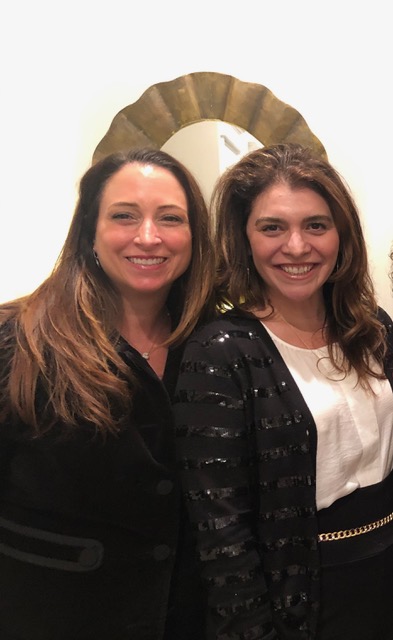 Andrea Taylor pictured left with Erika Hlavaceck on the right.
Q: What inspired you to participate in Breathe Deep Chicago?
My dear friend, Erika Hlavaceck, is my inspiration for supporting LUNGevity and walking in Breathe Deep Chicago. I met Erika in 2014 when our daughters joined the same tennis camp, and I was with her at the hospital when she learned that she had stage IV lung cancer. I was on the periphery of her cancer journey, trying to support her as much as possible. She was determined to do whatever she could to educate herself, get involved in research and advocacy, and start her own charity to raise money for lung cancer awareness and research. No one could stand in her way or slow her down. She was fierce in her determination, and she had a strong community of friends and family there to support her. Sadly, after a four-and-a-half-year journey, she passed away in April of this year. She never stopped her work to raise funds and awareness, and she has inspired me to do the same on her behalf. She would always talk about the incredible doctors, patients, caregivers, and advocates that she met at LUNGevity conferences and events, and I would love to carry a bit of her spirit back to the community to let them know, through me and her family, we are still there to support this incredible community.
---
Meet advocate, Sabrina Moffat of team Lung Screening Network!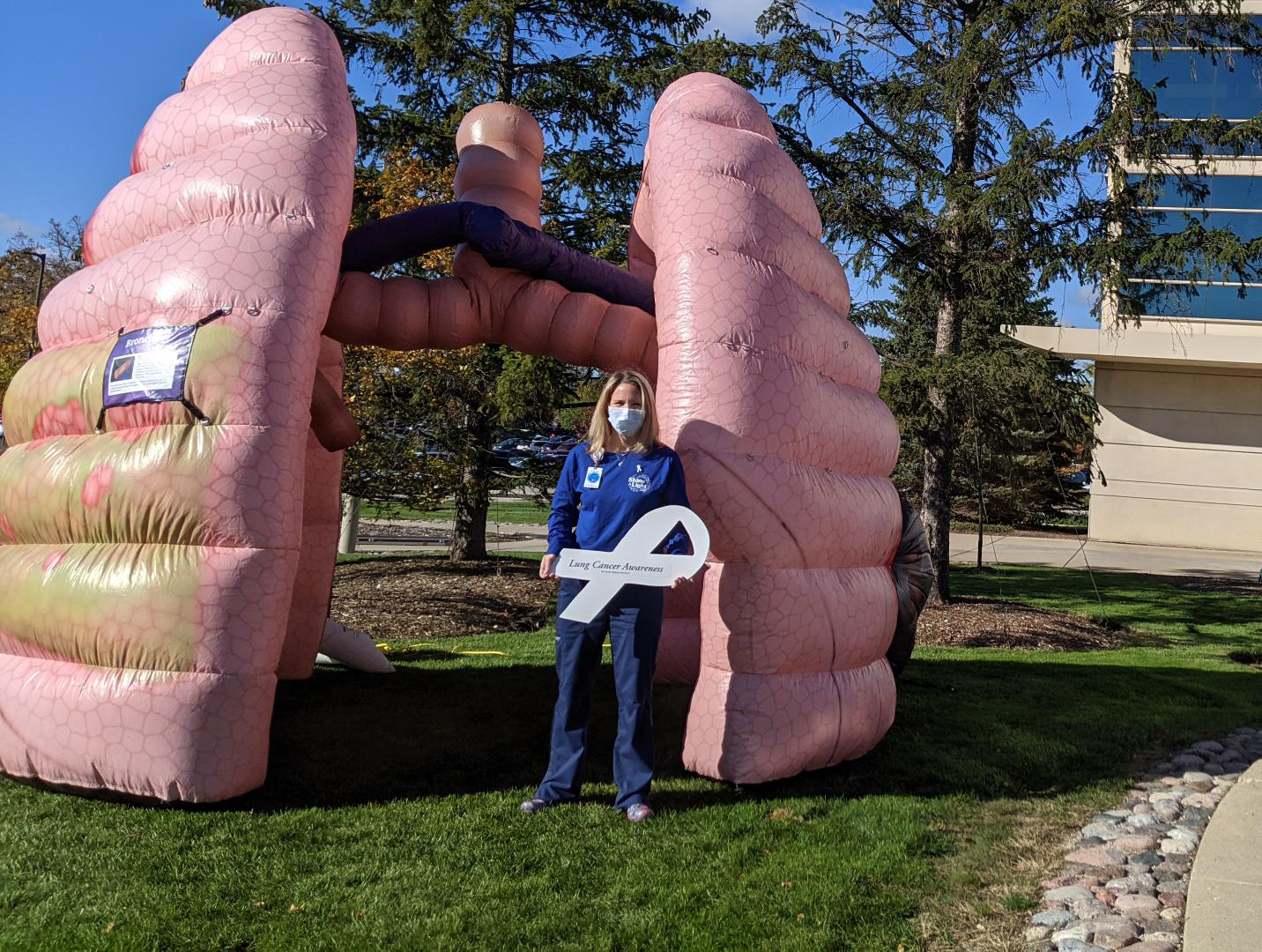 What inspired you to participate in Breathe Deep Chicago?
The Lung Cancer Screening Network is made up of health care professionals who are advocates for lung cancer screening. We are inspired by our patients and know that early detection is one piece to the puzzle of creating better outcomes for people diagnosed with lung cancer. We are grateful for the opportunity to be together in person at Breathe Deep Chicago - to fundraise and raise awareness for lung cancer, as well as lung cancer screening.
---
Interested in participating in Breathe Deep or creating your own team? There is still time to register. Learn more online or email together@lungevity.org for more information.