This year, more than 235,000 people in the US will be diagnosed with lung cancer. Anyone can get lung cancer; in fact, 60%-65% of new lung cancer diagnoses are among people who have never smoked or are former smokers.
Because lung cancer is historically stigmatized and underfunded, awareness is an essential first step to improve the quality of life and outcomes for the hundreds of thousands of people living with the disease today.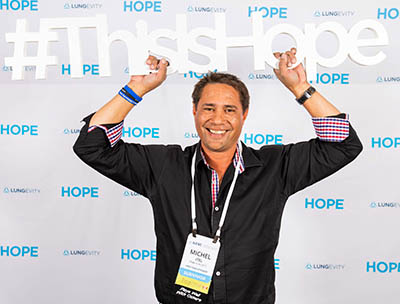 Now more than ever, we need your support to spread awareness about lung cancer and keep lung cancer research moving forward. You can make a difference.
Get involved and have an impact. Here are some ideas to get you started: